When To Use Urgent Pet Care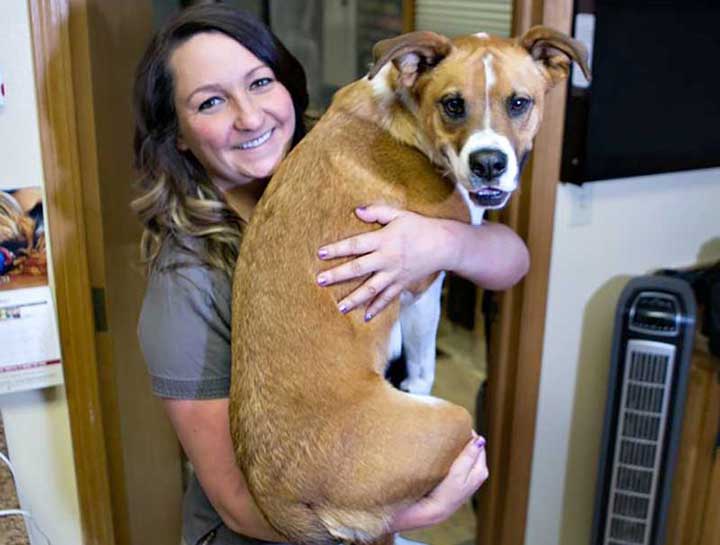 November 1, 2020
Deciding whether or not your pet needs urgent (or emergency) medical attention can be a difficult and stressful decision for pet owners to make. Sometimes the choice is clear; other times you just don't know what to do. In both situations, we are here to help.
Our affordable prices make it easy! When in doubt, it's always best to come in and have our veterinarian take a look. With the cost of a comprehensive physical exam and consultation, we can assess the situation and make a recommendation on if further diagnostics are necessary.
If more treatment is necessary for your pet we will discuss all of your options with you and help prioritize according to your budget. No matter how extensive a treatment plan you choose, you can always count on the doctors and staff at Fort Collins pet urgent care clinic, Aspen Grove, to respect your decisions and care for your pet as much as you do.
When To Use Urgent Pet Care
Vomiting/diarrhea
Bleeding
Straining to urinate/defecate
Allergic reactions
Abdominal distension
Trauma
Shock
Respiratory distress
Seizures
Hyperthermia or hypothermia
Fainting
Eye injuries
Toxin/poison
Fractures/dislocations
Paralysis
We understand that the majority of pet owners have a trusted and established a relationship with their regular veterinarian. The doctors and staff at Aspen Grove are here to help service both you and your doctor.
Call us at (970) 416-0232 if you have questions about your pet's health.