Care for your cat in all stages of life.
We make caring for your cat easy and fear free!
Cats require special care and attention. Our goal is to help you make your cat's life a happy and healthy one!
Cats Only! Fear Free Cat Care at Aspen Grove
From your cat's first vet visit all the way to senior care, our compassionate staff will be here for your family. Whether you're in need of annual shots or more extensive treatment such as orthopedic surgery or veterinary oncology, our animal hospital provides a continuum of care that covers whatever life throws your way.
Cats Only Entrance
Cats Only Lobby
Cats Only Exam Rooms
Alleviate the stress of going to the vet
Providing good health care, especially preventative health care, can allow your cat to have longer, more comfortable lives. However, this cannot happen without regular visits to the veterinarian for routine checkups or sick visits. Many cats…and cat owners… dislike going to the vet, and it all starts with the difficulty of getting your cat into a carrier. Reducing the stress of this step can help reduce the stress level of the entire trip and visit to the vet.
Related Links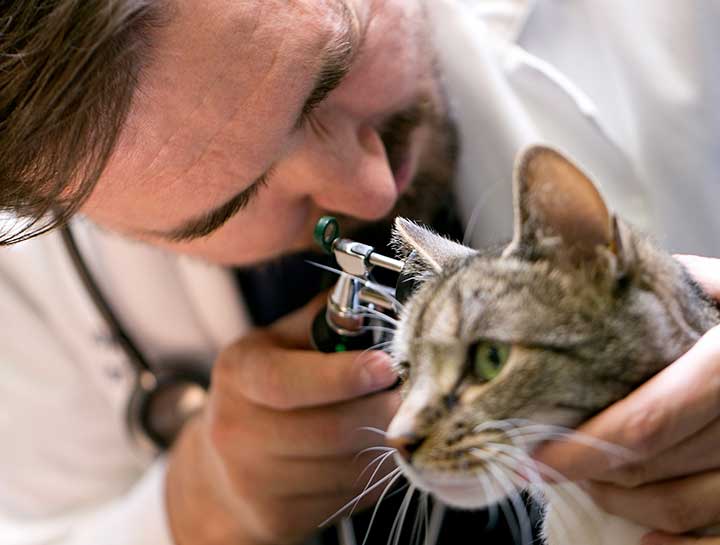 Start your kitten off with the best care.
Help your cat live a longer, happier life.
The best care for your cat's senior years